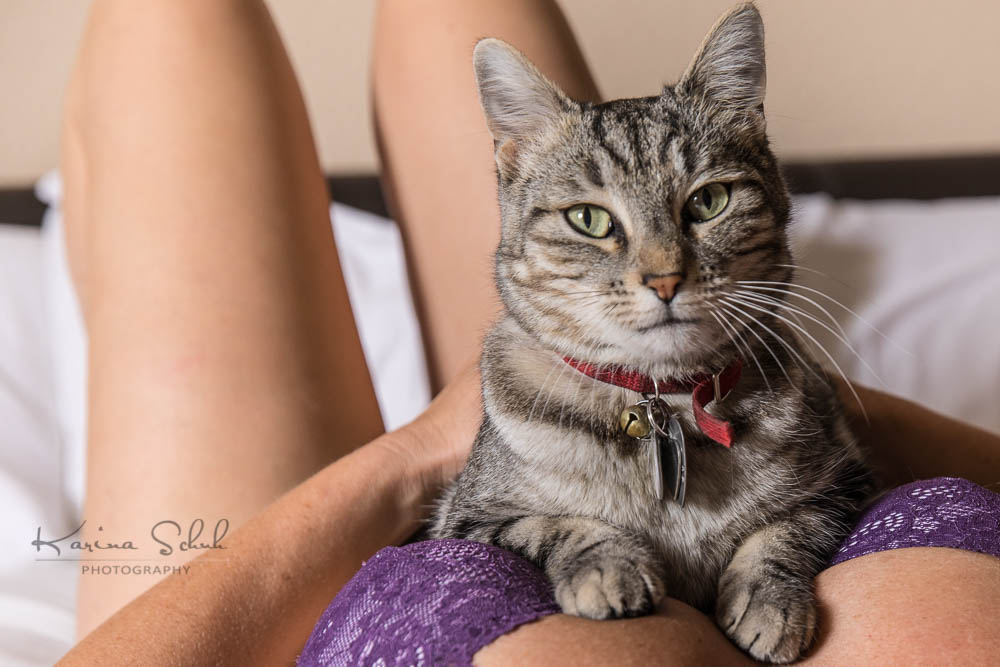 Before any photo session, I ask my customers, especially new customers, to meet me in person that we can get to know each other before the shoot. That gives you more confidence. And all of my clients do feel better when they get to know me.
Of course, when you think about being in front of the camera makes you feel uncomfortable. Most people are like that. And for boudoir shoots, this session is even more intimate.
I am a very direct person who tells you exactly which pose looks good and which one doesn't work for you. I direct you to every single move you do and pose you as flattering as possible.
What can you do to feel comfortable during your boudoir session?
I will say now that once you start, you will soon find it is comfy and actually liberating. But I recognize you might not believe that while you are waiting!
So, if you want to be prepared here are some quick tips.
Bring Your Own music. I always have songs playing all through a session, but if you want to bring along your own tunes then please do. Especially if they will help you out to get in the mood.
Have a laugh. If you're feeling a bit self-conscious acting out in front of the camera, don't worry, simply giggle. Laughter is a excellent relaxer.
Take a break. You are completely in control throughout the boudoir photoshoots. If you just want an instant then just say so.
I don't suggest you drink for your session, while it might seem like a fine idea, it isn't really.
You may be worried about being undressed in front of me. You will find me, courteous and professional all through your session. I am very comfy with the procedure and you will be too.
That's what my clients say about their session:
Tasha:
I can't say enough great things about Karina. My latest exspirence entailed a boudoir session at Karinas home. I would have never contiplated such an idea before meeting Karina. The session was great. I felt very comfortable for being so far out of my comfort zone. It was such a great exspirence to do something like this for my husband. We laughed and I never felt rushed or apprehensive. I highly suggest if you ever contemplated a boudoir session or any session for that matter Karina Schuh will not disappoint. Her customer service goes way past the photo session. When it comes to editing and choosing the prints she is magical in that department as well. It's always a memorable expirence.
Doro:
I was very nervous when I arrived for my boudoir session at Karina's house. I had never done a photo session like that before and was anxious about how I would feel and act in front of the camera. And of course I was nervous what the pictures would look like. But Karina made me feel comfortable right from the beginning. There was not an awkward or uncomfortable situation at any time. I felt comfortable and relaxed. Karina had many great ideas how to pose and also picked up my ideas and turned them into great poses. She took her time and had me try out different poses, locations and outfits. This photo session turned out to be a lot more fun than I hoped it would. Karina did not only make beautiful pictures she also made me feel beautiful the way I am. Thank you so much for this great experience and the wonderful pictures. My husband loved them as well. I wish I lived closer to do it again.
Christin:
Karina, you are an amazing photographer. I had such a great time with you on the photo-shoot and i love my pictures. You made me feel comfortable and gave me the confidence I needed. Thank you so much for this awesome experience
And sometimes, anything can happen during your session!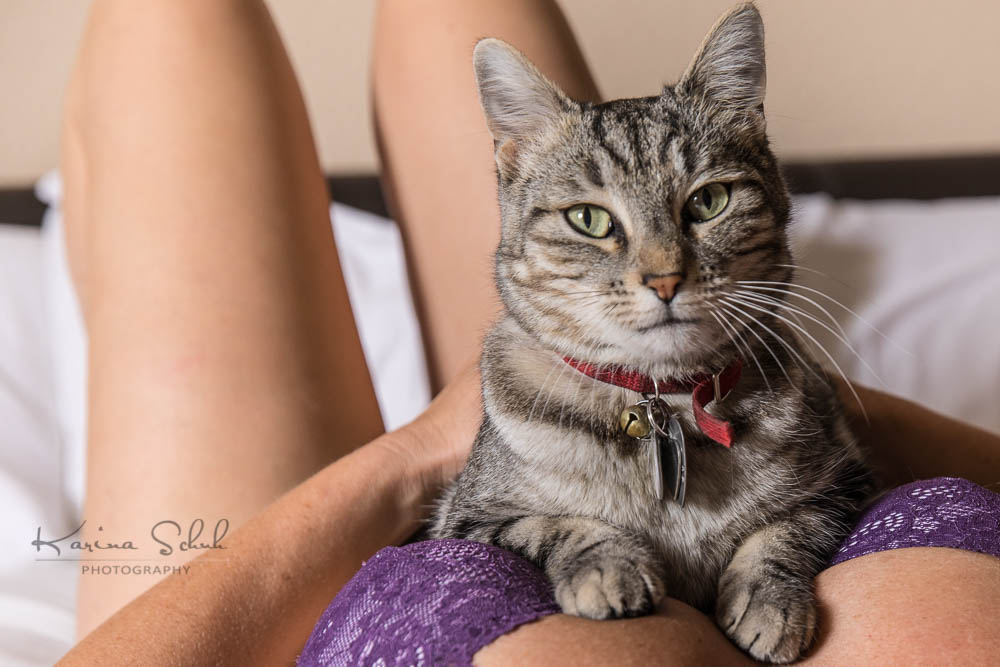 https://karinaschuhphotography.com/wp-content/uploads/2017/03/Boudoir-6.jpg
667
1000
Karina Schuh
http://karinaschuhphotography.com/wp-content/uploads/2020/02/Logo-KS-Dez.2019.png
Karina Schuh
2017-03-29 09:36:45
2019-08-15 17:44:35
Your Boudoir Session | How you feel most comfortable in front of the camera