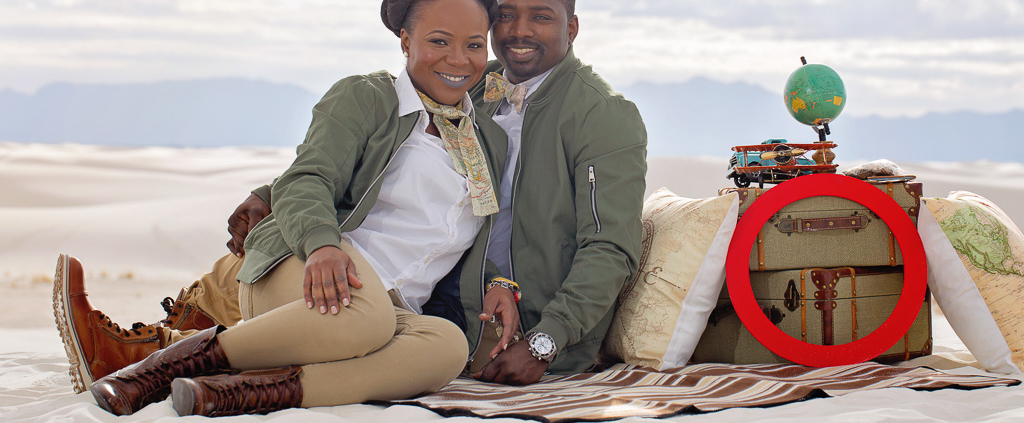 I am very excited for this young couple from Maryland who are getting married on June 28th, 2017. This new year will be so exciting for those two that found their destiny and want to change the world together and want to prevent poverty through education. Davinia is a global citizen because she believes no matter where in the world we are, we are all connected and she wants everyone in the world to have an opportunity for a greater life. Global citizen aim to end global poverty by 203o and she does her part through education.
I have asked Davinia how she wants to safe the world and she answered:
"I was born in the beautiful island of Jamaica. Education offered me my freedom. The freedom to live life on my terms and the opportunity to dream beyond my wildest dreams. I am the first one out of my family to graduate from high school and college. I immigrated to the US 12 years ago. For the past three years I have been using pennies to educate girls in developing countries. Why pennies? People are skeptical about donating which is understandable. Furthermore, pennies aren't valued and it's said to say but this is how girls are viewed worldwide. This reality is quite heartbreaking. Girls are valuable! Girls are worth it! There are currently over 62 million of girls not in schools and I refuse to stand aside and accept this. To change this, I have committed my life helping to give girls the opportunity of an education from the pennies I collect. I educate girls through Girl Rising. I collected over 700,000 pennies and have sent over 128 girls to school. The goal is to educate girls single where no matter their geographical location. Education is a basic human right no one should be deprived of!!!"
Davinia is getting married to Nick and her mother who died about a year ago will hold her hands over this beautiful couple. Davinia loved her mom a lot and talks about her as if she were there. Her mom believed that this love will be a great one even when Davinia did not think about being together with Nick at that time. 
I, as a photographer, feel very privileged that this couple from Maryland has chosen me as there engagement photographer. Thank you so much! I loved every minute of your session and the photos turned out wonderful. 
I wish you, Nick and Davinia, all the BEST for your exciting future together. 
https://karinaschuhphotography.com/wp-content/uploads/2017/01/engagement-1.jpg
683
1024
Karina
https://karinaschuhphotography.com/wp-content/uploads/2023/09/KS-Logo-3.png
Karina
2017-01-06 08:27:45
2022-11-08 15:23:55
Nick's & Davinia's Engagemtent Session at White Sands National Monument | on December 02nd, 2016 | by Alamogordo based photographer Karina Schuh Photography