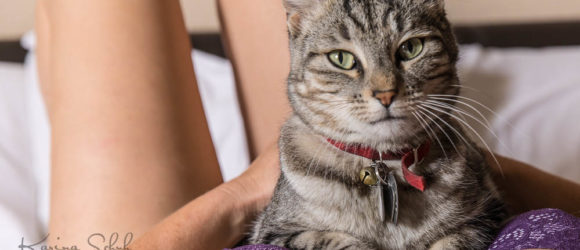 Before any photo session, I ask my customers, especially new customers, to meet me in person that we can get to know each other before the shoot. That gives you more confidence. And all of my clients do feel better when they get to know me.
Of course, when you think about being in front of the camera makes you feel uncomfortable. Most people are like that. And for boudoir shoots, this session is even more intimate.
I am a very direct person who tells you exactly which pose looks good and which one doesn't work for you. I direct you to every single move you do and pose you as flattering as possible.
What can you do to feel comfortable during your boudoir session?
I will say now that once you start, you will soon find it is comfy and actually liberating. But I recognize you might not believe that while you are waiting!
So, if you want to be prepared here are some quick tips.
Bring Your Own music. I always have songs playing all through a session, but if you want to bring along your own tunes then please do. Especially if they will help you out to get in the mood.
Have a laugh. If you're feeling a bit self-conscious acting out in front of the camera, don't worry, simply giggle. Laughter is a excellent relaxer.
Take a break. You are completely in control throughout the boudoir photoshoots. If you just want an instant then just say so.
I don't suggest you drink for your session, while it might seem like a fine idea, it isn't really.
You may be worried about being undressed in front of me. You will find me, courteous and professional all through your session. I am very comfy with the procedure and you will be too.
That's what my clients say about their session:
Tasha:
I can't say enough great things about Karina. My latest exspirence entailed a boudoir session at Karinas home. I would have never contiplated such an idea before meeting Karina. The session was great. I felt very comfortable for being so far out of my comfort zone. It was such a great exspirence to do something like this for my husband. We laughed and I never felt rushed or apprehensive. I highly suggest if you ever contemplated a boudoir session or any session for that matter Karina Schuh will not disappoint. Her customer service goes way past the photo session. When it comes to editing and choosing the prints she is magical in that department as well. It's always a memorable expirence.
Doro:
I was very nervous when I arrived for my boudoir session at Karina's house. I had never done a photo session like that before and was anxious about how I would feel and act in front of the camera. And of course I was nervous what the pictures would look like. But Karina made me feel comfortable right from the beginning. There was not an awkward or uncomfortable situation at any time. I felt comfortable and relaxed. Karina had many great ideas how to pose and also picked up my ideas and turned them into great poses. She took her time and had me try out different poses, locations and outfits. This photo session turned out to be a lot more fun than I hoped it would. Karina did not only make beautiful pictures she also made me feel beautiful the way I am. Thank you so much for this great experience and the wonderful pictures. My husband loved them as well. I wish I lived closer to do it again.
Christin:
Karina, you are an amazing photographer. I had such a great time with you on the photo-shoot and i love my pictures. You made me feel comfortable and gave me the confidence I needed. Thank you so much for this awesome experience
And sometimes, anything can happen during your session!
I love creating beautiful images of women, weather it is a maternity session, a beauty session, or boudoir photography. Each and every woman should get her pictures taken at different ages. Keeping those memories and looking back at them is amazing. I have been shooting boudoir since 2013 when I just started out in my business. I see improvement in my posing and images every year and I am learning and taking workshops for posing and lighting to create these breathtaking photographs.
Boudoir photography is very special and privat and I totally understand that. During a session you have to feel comfortable and beautiful, you should be yourself even if is hard to pose in front of the camera. Therefore, I am giving directions, I talk to you to make you feel comfortable, and we are having fun during this time. You will never forget such an experience. There is no age limit for these sessions!
Many women tell me "I would love to do a boudoir session but I am feeling too fat" or "I have to workout harder, than I can do a boudoir session", BUT NO – you have to be yourself. You should not loose weight or workout harder for your boudoir session. As a photographer, I have learned how to pose you to hide certain body parts or curves that you don't like on yourself. Therefore, we are meeting before the session. During this chat, we are talking about you, you tell me what you like, what you don't like, what you think your partner loves on you, etc. You are doing this session first of all for yourself even when you use these beautiful images as a gift for your partner.
Until now, every woman told me after a session, that they really felt very comfortable with me as a photographer. They love their images even they did not expect to look so beautiful.
I felt as a boudoir photographer, to understand your customers and create beautiful memories for them, I should make the experience in front of the camera, just to understand my customers even better!
So, that said, after all the experience as a boudoir photographer, in January 2016, I decided to make my own boudoir experience in front of the camera. I thought that would not be a big deal. Ha, ha. I contacted a good friend, personnel trainer and great photographer, Sarah Whittier Kotter, and got an appointment for my own session for April 12th. There was enough time to think about it and as the time flew by and the appointment got closer, I got more and more nervous and even thought I have to cancel the session as I did not feel pretty enough for a boudoir session. But I stayed strong and did not cancel it ;-).
I wanted to feel pretty for that day, so I went and got my nails done, eyebrows waxed, and in the morning of the appointment I got my hair and make-up done. A good friend even brought me some beautiful earrings in my favorite color, turquoise. I arrived at 11 a.m., it was raining and I tried not to think of being nervous. But I was and tried to hide it. I met Sarah, and she was really nice and I felt very comfortable with her. She directed me through the session, told me which outfit to choose, how to pose, change my look etc. She really did great on me.
A week later, she came to my house to bring me the CD. She became nervous when I asked her to look at the pictures together, as she knows that I am an experienced photographer. I was very nervous and did not know if I even want to see them. I expected the pictures to be bad because I am not a sexy person and I am not a romantic woman, that was also a reason why I felt a little wrong in the situation. So, we were both nervous when we opened the photographs.
When I saw them I felt very relieved because I loved them. Sarah did a great job selecting the ones that she edited for me. Beautiful work! Thank you so much Sarah for this amazing experience in front of the camera. I will always remember that day and hope to do another session in a few years.
I did not show the images to my husband right away as he did not know that I did a Boudoir Session ;-). So, I ordered a mini-book for him and an album. When these arrived, I have shown the images to him beautifully presented in an album. He was speechless and got tears in his eyes because he loved them. Thank you so much Sarah!!!
Every woman walks away from her boudoir experience with something completely different. My boudoir experience is a constant reminder to let go of unreasonable expectations. To realize that these expectations are NOT important. WHO I AM, is what is important.
I am happy. I love my job and I love to help you feel beautiful. I love being me!
If you think you can't do a boudoir session … YOU CAN! If you think you are not beautiful – YOU ARE! – Look at me – I DID IT, so you can do it!
check it out here:
There are many reasons why women would want to do Boudoir-Photography. Very common I hear that they want to give their partner a gift for a special occasion in beautiful photographs.
But most of the time, this is the reason why they are doing it, now they got the courage to do it. They have always wanted to have those images but never did because of that missing courage. Many women don't always like their own body, or they did not go to the gym but want to loose weight before the shooting. I can totally understand this. I think, any age and body is beautiful and it is absolutely amazing to have those images for the future. You should take pictures when you feel comfortable, even when you are a little curvy, let's stand out and be who you are!
For Boudoir-Photography it is important that you get a little confidence in me. So before the session, we are sitting together and I find out your personality, what wardrobe you love, what kind of make-up, etc. I give you advices how to choose your outfits and we are going through every detail.
So, when a woman decides to talk to me about Boudoir-Images, I encourage them and show them the possibilities. There is no reason to show more from your body than you want to. Boudoir-Sessions can be held outdoors which I love, especially here in the area, White Sands National Monument, or a waterfall is pretty, too, or they can be held in the privacy of your own home where you feel amazing because it is your own privacy. I provide some outfits and accessories for you to use for your session.
Many people are worried about being uncomfortable in front of the camera. I try to make you as comfortable as possible. I talk to you, tell you exactly which pose is working for you and which pose does not work. I show you exactly what you should do and adjust your body until we find these beautiful poses that fit your body.
We will always start in your comfy wardrobe to get used to the camera and me. While the photo-shoot, we always want to make sure to use your most liked wardrobe. Be sure not to use oily creams or lotions!
Did I tell you that I love photographing women? I want you to feel happy, confident, and gorgeous! I promise you will have a great time during a photo-session with me.
Please make sure to check out my Boudoir-Gallery!
So, if you are looking for a Boudoir-Photographer in the area of Alamogordo, NM, I am the one you want to contact!